Because there's a lot that people don't know about hearing aids, they can often be stigmatized. This causes people who need hearing aids to avoid treatment. Fortunately, with so much information available about deafness and hearing loss as well as the amazing advancements in hearing aid technology, hearing aid stigma will soon be a thing of the past.
How Common Is Hearing Loss?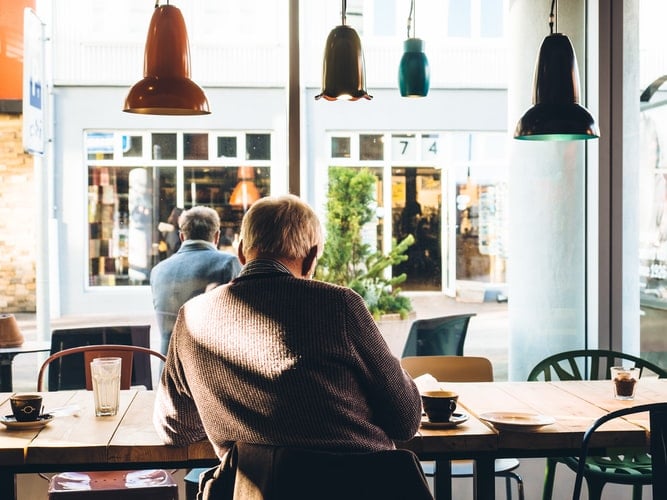 Hearing loss is extremely common. In fact, it is the third most common physical condition in the U.S., behind heart disease and arthritis.
Hearing loss is often associated with being older, which is likely due to the prevalence of hearing loss among the older population. According to one longitudinal study from 2019, nearly 50% of American adults over 60 have hearing loss.
But just because hearing loss is common among older people doesn't mean younger people don't experience it too. In fact, the Hearing Loss Association of America reports that one in five teens in the U.S. has some degree of hearing loss.
Barriers to Seeking Treatment
Despite how common hearing loss is, only about 20% of people who have it actually seek treatment, and those who do wait an average of seven to 10 years!
Barriers to treatment include financial cost, misconceptions about hearing aids and stigma around hearing loss.
Many people think of the big, bulky hearing aids of the past rather than the small, sleek devices that are on the market today. Some devices are so small and are worn so deeply in the ear canal that they are nearly invisible.
If you're avoiding seeking treatment for hearing loss because you think hearing aids will make you look "old," consider what makes you seem older, wearing a state-of-the-art technological device on your ear or asking the cashier at Fareway Grocery to repeat themselves over and over because you cannot make out what they're saying?
Seeking Treatment Is Important
Untreated hearing loss is linked to social withdrawal, feelings of loneliness, anxiety, depression and cognitive decline. Hearing loss can prevent these conditions.
For more information about hearing aids or to schedule an appointment with hearing experts, call Ear, Nose & Throat Consultants today.