The new Oticon Opn S is the first hearing aid proven to help the brain organize sounds. Below we review a study on the Opn S, including the researchers' findings.
About the Study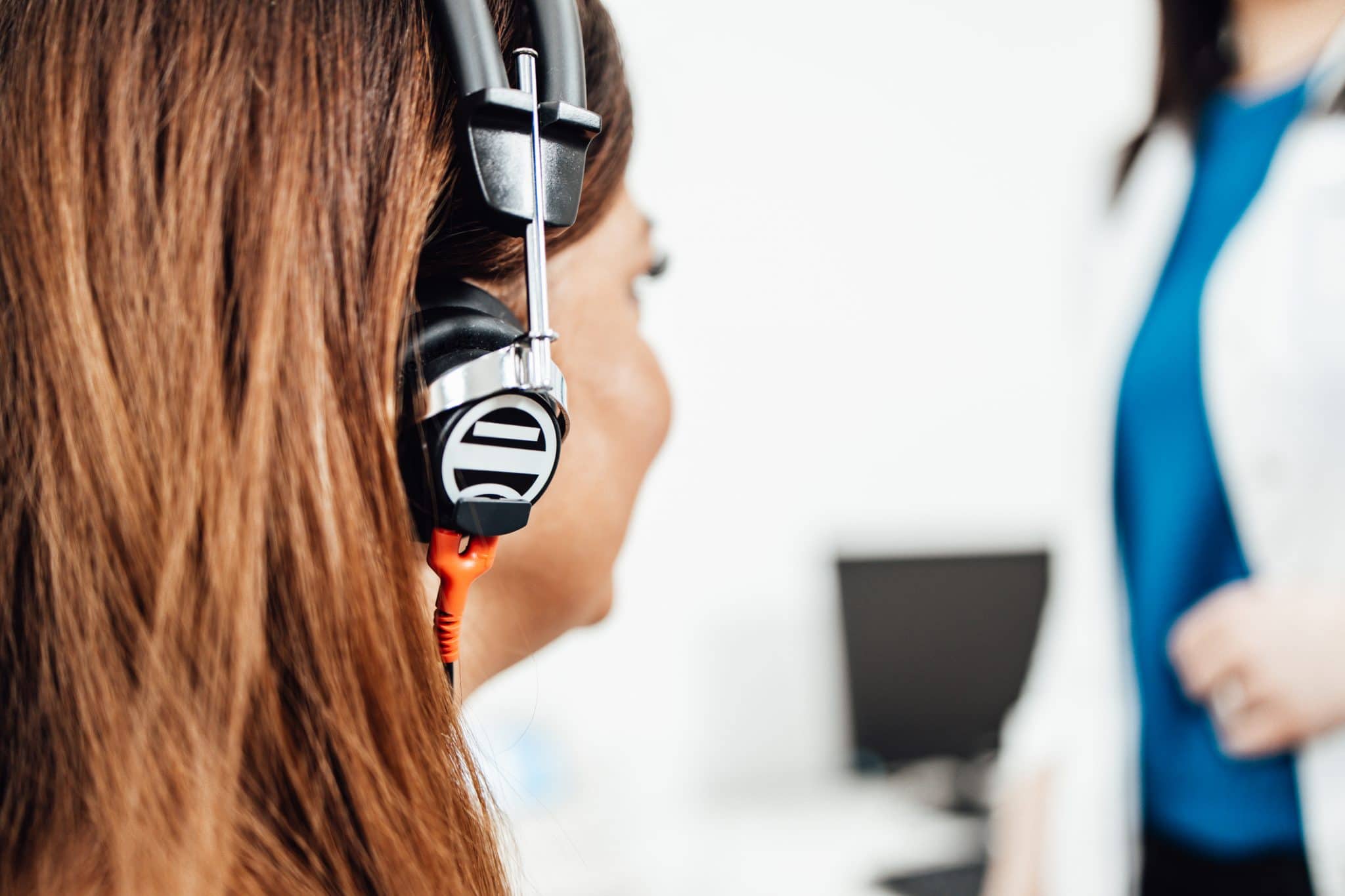 For the study on how the Oticon Opn S improves hearing, researchers used new EEG test methods to objectively measure how the brain organizes sounds.
During the test, researchers placed electrodes on the subject's head to measure the brain's activity in response to speech and noise. The readings showed how well sound signals were organized in the brain while wearing the Opn S. The test was repeated once with the OpenSound Navigator switched on, then again with it switched off.
The test was designed to mimic real-life conversations in noisy environments, like P's Pizza House. There was one primary speaker that the subject attempted to focus on, a secondary speaker they ignored and babble noise in the background they suppressed.
Study Results
After these tests, the researchers found that OpenSound Navigator in the Opn S devices significantly improved the ability to organize sounds and enhanced selective attention.
With OpenSound Navigator off, the speaker in focus stood out but was still hard to distinguish between the secondary speaker and background babble. This is because the strength of the EEG signals was similar.
With OpenSound Navigator on, the signal of the speaker in focus increased by 10%, making it easier to follow along. The signal of the secondary speaker increased by 95%, making it easier to distinguish from the background babble. The signal of the background babble decreased by 50%, allowing the two speech signals to stand out even more.
What Is Selective Attention?
Selective attention refers to the brain's natural ability to organize and prioritize sounds. This is essential for social interactions; as we focus on our conversation partner's voice, selective attention enables us to still monitor our surroundings and switch our attention as necessary.
Oticon Opn S is the first hearing aid proven to support the brain's natural way of organizing sounds and enhance selective attention. For more information or to schedule an appointment, call Ear, Nose & Throat Consultants today.